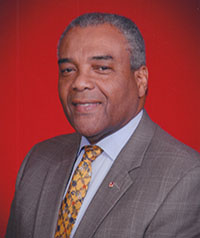 Nate Pope
---
Nate Pope is the President and award-winning Chief Creative Director. In his free time, he enjoys yacht racing and golfing but will certainly find time to develop a campaign for you.
Richard J. McIntire III
Rest in Peace
---
Richard J. McIntire, was responsible for public relations strategies and planning, as well as press writing and relations. He enjoyed golf, photography, travel, cooking and humorous conversation.
We miss you Ricky.
Renate Mitchell
---
Renate Mitchell is the Senior Accounts Supervisor responsible for the implementation of clients' work. But when not riding herd on the accounts she enjoys acting and fine arts.
Andre Carley
---
Andre Carley is our award winning Executive Art Director. He is responsible for graphic communications. Andre finds joy in working in the community and helping his neighbors.